The sun is shinning today and I am looking forward to the warmer weather. As the tempertures rise so will the wildlife and plants that lie dormat throughout the cool winter. You will want to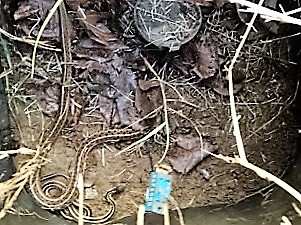 be careful as you move objects or open areas that wildlife might use as cover. I came across three snakes in a water meter box recently waiting to ambush mice that use the boxes for shelter.
The Daffodils have been sprouting and blooming for several days. I know it's early but I have started to look for Dryland Fish when I am in the woods. Some folks call them Hickory Chickens or Mountain Mushrooms. They are actually Morel Mushroom and the 2015 harvest touted as the one of the best ever. So when you are out and about in nature be careful and keep a keen eye for the hidden gems of the forrest.