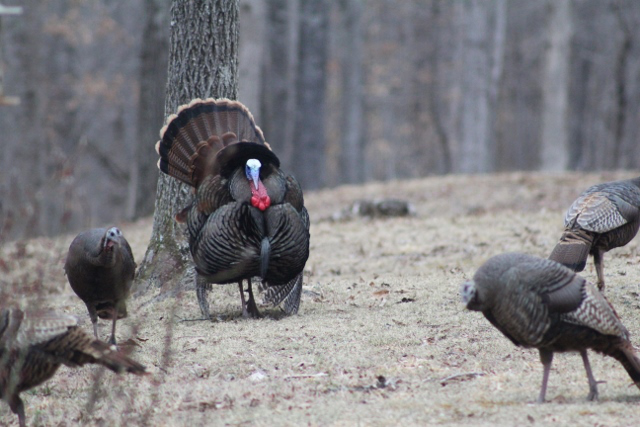 With the 2016 Spring Young Sportsman Season kicking off next weekend and the Statewide Spring Season starting the next Saturday we spent the afternon scouting a couple of farms. Last Spring the Young Sportsman bagged 1086 birds with a total Spring Harvest of 31,456. Have you secured your spot for opening day?
The Statewide Spring Young Sportsmans Season is March 26-27, 2016 (ages 6 through 16). One (1) bearded turkey which counts toward statewide bag unless taken on a WMA where turkeys are designated as bonus birds. Each youth must be accompanied by a nonhunting adult, 21 years of age or older, who must remain in a position to take immediate control of the hunting device, who is not required to have a license.
Statewide Spring Season runs from April 2 - May 15, 2016. All Tennessee counties are open to wild turkey hunting including WMAs and refuges unless specifically listed.
One (1) bearded turkey per day, not to exceed four (4) per season. Turkeys taken on all quota hunts and specially designated WMAs are bonus turkeys.
Spring Turkey Shooting hours are thirty (30) minutes before legal sunrise to sunset.
See more at: https://www.tn.gov/twra/article/turkey#sthash.7YTTIwau.dpuf